Celebrate Your Special Occasion With Us
No matter what the occasion we look forward to celebrating it with you

Special occasions are an area of expertise for our limousine hire company. Our priority as a company is to provide our customers with smooth transportation experiences that can make the greatest days of their lives even more memorable.
If you're looking for limousine hire for your wedding day, you can count on our experienced chauffeurs to provide you with five-star service. We're a company that's passionate about doing right by our customers. If you're in need of limousine hire service for a special occasion in your life, you can always count on us without a minute of hesitation. We offer limousine hire service that's perfect for wedding festivities, birthday celebrations, formals, anniversary parties and more. It doesn't matter what your special occasion is. Our business is more than prepared to give you the world-class transportation help you seek. If you need to book an appointment for a limousine that can make your special occasion memorable, comfortable and magical, call our company now to ask for an instant quote.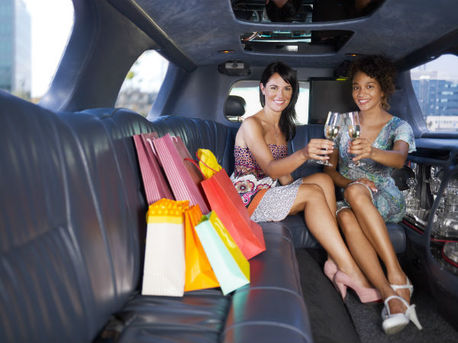 Your Special Occasion is Important to Us
​Our staff members are fully aware of the fact that all special occasions are unique and one-of-a-kind. That's precisely why we strive to provide all of our customers with customised limousine hire experiences. We know that your big event isn't the same as another one. We know that your big event is special to you and to those close to you. We go out of our way to do everything
we can to make sure that our customers are 100% pleased
with our services and offerings. If you're interested in booking us for limousine hire, we encourage you to explore our fleet in advance.
You can take a look at our available limousines and determine which one can accommodate your specific needs and preferences the best.  We're committed to making sure you select the limousine of your wildest dreams! Some special occasions only pop up once in a lifetime. That's why there's nothing more important than making sure that everything is the exact way you want it. Our team members are meticulous, detail-oriented and thorough professionals who always do everything in their power to make sure your special occasion transportation service is smooth and easy as can be.

Be sure to ask us about our exciting wedding packages, too. We offer customers exciting wedding packages that are the definition of in-depth and comprehensive. These packages often include amenities such as delicious refreshments, bottled water and even umbrellas for unpredictable weather situations. We provide discounts that are excellent for post-wedding reception transfer needs as well. If you're looking for limousine hire service that can make your special day go off without a hitch, you should reach out to our company as soon as possible. Our priority as a limousine hire firm is always full customer happiness. We smile when our customers smile.