Professional Corporate Limo Hire
Melbourne's Most Trusted Corporate Limousine Specialists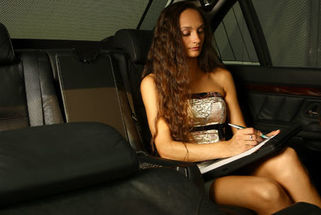 Our limousine hire company assists people who need transportation to and from corporate business events. If you have a big meeting coming up soon and need to make secure transportation arrangements, you can count on our business. If you're searching for limousine hire assistance that's organised, dependable and punctual, you can't go wrong with Limo Hire Melbourne Now.
Our chauffeurs know just how important work-related matters are to you. They know just how important it is to make sure that you get to your corporate event looking and feeling great. We can provide you with limousine hire service that's suitable for corporate events of all sizes. It doesn't matter how large or how small your work event may be. We're available to accommodate you and your every request.
We routinely assist customers who need luxury transportation to and from meetings, sponsorship conferences, dinners, product launches, seminars, awards ceremonies and more. We routinely assist customers who need transportation to and from recreational outings that are organised by their employers as well. If you need to head to a golf course in Melbourne to participate in an excursion for your company, we can assist you.